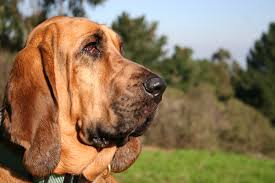 You've probably heard stories like this: A dog persistently bumps against his owner's chest. She goes for a mammogram and discovers she has a tumor–right where her dog was nudging her. Science has proven over the last decade or so that dogs can sniff cancer. But can this ability be translated into a diagnostic device to detect cancer early?
Among the research groups working on this challenge is the University of Pennsylvania's Vet Working Dog Center. The center is training dogs to sniff out ovarian cancer cells. Working with a team of scientists, veterinarians at the center plan to take what they learn from this process to determine exactly what it is in cancer that dogs can smell, and then use nanotechnology to translate their findings into some sort of device–perhaps a breath test that will allow physicians to diagnose cancer before patients even have symptoms.
PBS featured the center on its Newshour recently. Watch the story here.