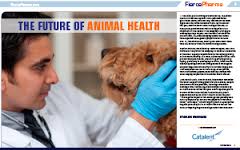 The animal health industry is on a roll these days–a trend I've been covering extensively for FierceMarkets.
Check out some of the stats: The market for animal medicines and vaccines is estimated to be $22 billion a year and is projected to grow at a compound annual growth rate of 5.7% per year through 2016.
Total spending by American pet owners alone hit $55.5 billion in 2013, up from $45.5 billion just 5 years ago. Spending on veterinary care that included checkups and purchases of prescription drugs was $14.2 billion–an increase of about 4% over the previous year.
Want to learn more about this burgeoning industry? Check out these two eBooks I wrote for Fierce: